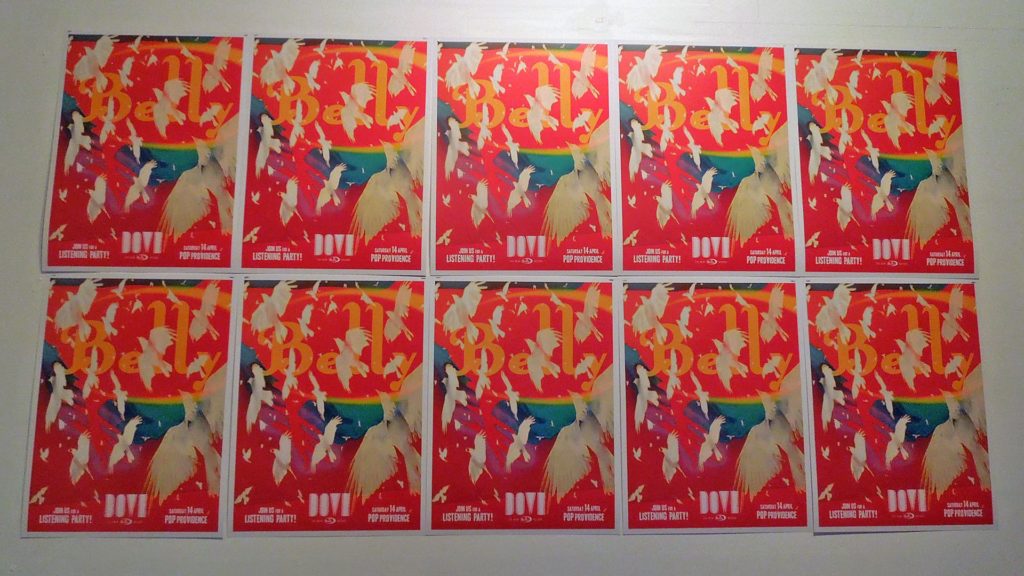 When Belly reunited in 2016 after 20+ years, they didn't waste time hinting that they might have new material in the works.
Initially, the band floated the idea of an EP. But at some point, they clarified that the songs they were happily toiling away at in the Rock n'Roll Control Center (AKA bassist Gail Greenwood and partner-in-crime Chil Mott's vintage bungalow) had actually blossomed into a PROPER LP.
Dove, the first new Belly recording since 1995's King, arrived this spring, and the band are now on a multi-prong tour across the US that extends into early October.
Rather than talk about Dove, hailed by Pitchfork as a "fusion of grace and force" and covered pretty extensively elsewhere, I asked the band to discuss the creative process behind the creation of the album's artwork.
Belly ca. 2018 is a staunchly DIY effort — everything from social media to tour booking is being handled by the band, with a few exceptions. Artwork duties were undertaken by drummer Chris Gorman, who contributed photos to all the Belly releases put out by 4AD/Sire in the 1990s, and Chil, who has for years been a design and production guru at Greenwood Associates. Take it away, Chris and Chil!